Supply and Tool Storage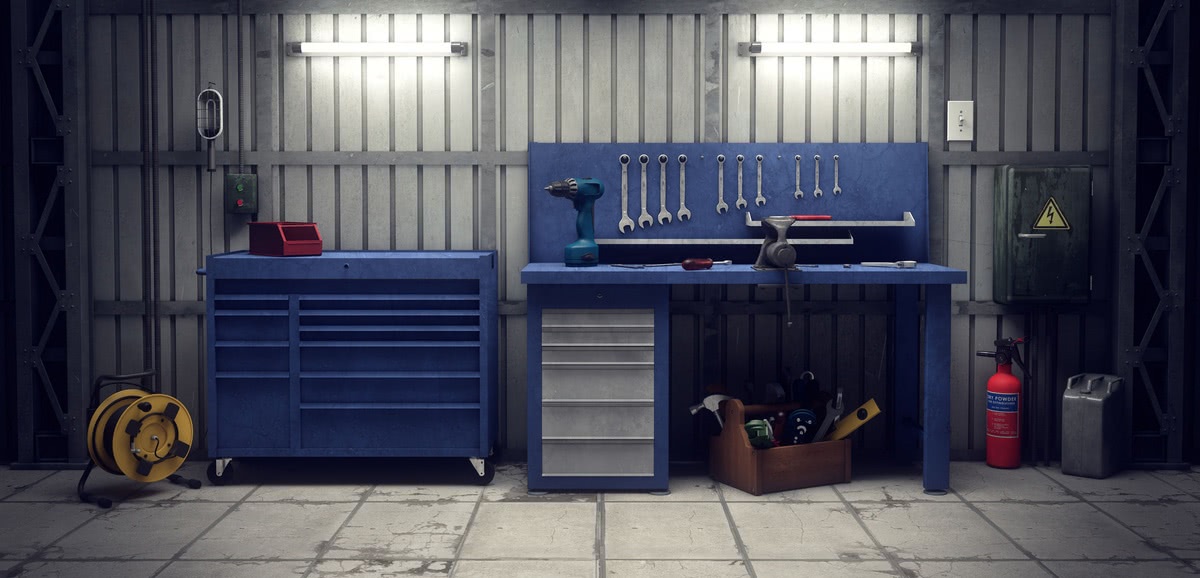 Depotium Mini-Entrepôt is equipped to store contractor tools and supplies with features like drive-up units, climate control for temperature sensitive equipment, and 24 hour security to keep your belongings safe.
Advantages of our Tool Storage Units
Heated Storage Units

Drive-Up Units

24/7 Access to our storage facilities

Gated Parking Lots

Safe & Secure
Self Storage for Construction Materials
Your tools are accessible after hours because we all know that hard work doesn't always happen between 9am and 5pm. We also offer the ability to install a custom setup if your business requires special needs.
Prepping your tools for storage
If you have been contemplating using tool storage for yourself or your business, just like winter car storage, there are a few tips before storing your tools:
Rub metal tools with oil to prevent rusting

Coat wooden handles with linseed oil

Clean power tools of debris

Lubricate moving parts

Drain gasoline from lines

Change oil
How much does it cost to store construction materials?
Pricing and cost of self storage for construction materials varies depending on your needs, we are constantly having various promos and storage unit deals that will help you save!
Our pricing is visible and can be found directly on our Depotium Mini-Entrepôt website. Once you find the tool storage location that interests you, all you need to do is click the "Drive-up" feature in the filter and instantly see our tool storage prices.
What size storage do I need for tool storage?
Storing your tools and construction materials can free up a ton of space. Our professional staff and secure locations will ensure your tools and materials will be waiting for you next project.
If you are wondering what size storage you need for your project, we suggest a 5 x 10 storage unit to start, check out our guide below if you are planning a larger project.
Small Project = 5 x 10 storage unit

Medium Project = 10 x 10 storage unit

Large Project = 10 x 15 storage unit
If this is your first time looking for construction material storage, do not hesitate to reach out for any questions you may have or if you are looking for other storage solutions like Boat Storage, Car Storage or RV Storage.