Passionate About Canadians
Our National Footprint

Standing together to Run for the Cure
September 21, 2023 - Each of us finds our own reason to join in. Unfortunately, cancer is a disease that leaves its mark on all of us in some way.

The Path to the Paris 2024 Summer Olympics Leads Through Toronto
September 8, 2023 - The memory of Julia Grosso scoring the winning penalty at the Tokyo 2020 Summer Olympic Games is still vivid in the minds of Canadians.

Labour Day signifies the emergence of the 'Eat 'em raw!' ethos
August 28, 2023 - As August gradually makes its exit, CFL enthusiasts are single-minded in their anticipation. The highly awaited Labour Day Classics are just on the horizon! Depotium Mini Entrepot will watching, showing support for all the CFL teams.

Standing behind the Winnipeg Blue Bombers on Labour Day Weekend
August 21, 2023 - The eagerly awaited time is almost upon us! Devoted CFL fans are gearing up for the pinnacle of the season—the Labour Day weekend and its iconic Labour Day Classics.
In Your Community

Depotium Mini Entrepôt proudly stands in support of the Koats for Kids program by United Way Winnipeg
September 18, 2023 - Winter holds a special place in the hearts of Canadians.
Depotium Mini Entrepot honours the National Capital Region
May 1, 2023 - When you reflect upon Ottawa and the National Capital Region, a myriad of impressions may come to the forefront.

Tips for Parents as Their Child Sets Off to College or University
September 5, 2023 - The time has arrived: your child is on the cusp of embarking on their journey into higher education, bidding adieu to the comfort of home.

Depotium Mini Entrepot plays a role in bringing music to Canadian families
June 1, 2023 - Ensuring that the sheer joy of experiencing live performances of exceptional children's music is within reach for all Canadian families is paramount.

Celebrating the game of hockey with New Canadians
April 1, 2023 - Depotium Mini Entrepot acknowledges the efforts of NHL/NHLPA FIRST SHIFT

Embracing Guts & Glory for Covenant House
March 1, 2023 - Depotium Mini Entrepot stands in support of a vital youth charity
Meet the Team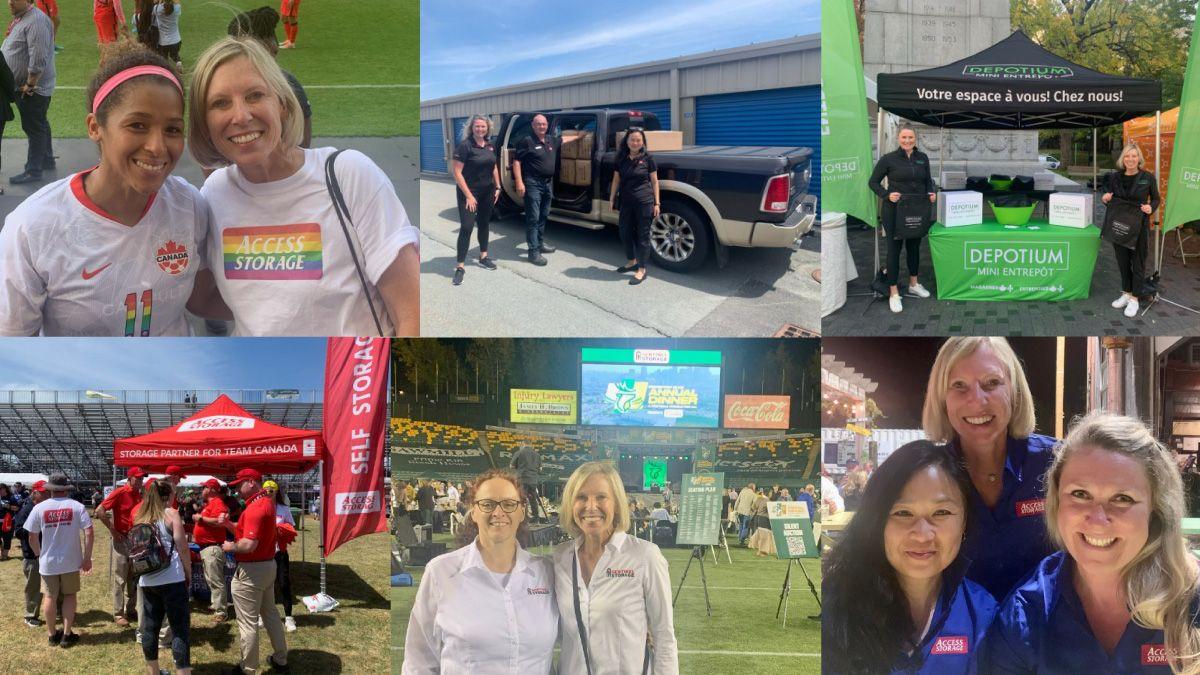 Community-Centric. Passionate. Enthusiastic. Motivated.
Our dynamic Corporate Partnership Team is committed to engaging in meaningful and impactful ways with our partners from coast to coast. We are exceptionally focused on supporting all levels of community, from healthcare to food banks, women's shelters, grassroots organizations and not-for-profit charities. We are equally proud of our partnerships with Canadian athletes, national healthcare organizations and professional sporting teams.
Our goal and what we strive for everyday, is to be supportive in communities across Canada!