SENTINEL - WINTER CAR STORAGE SPECIAL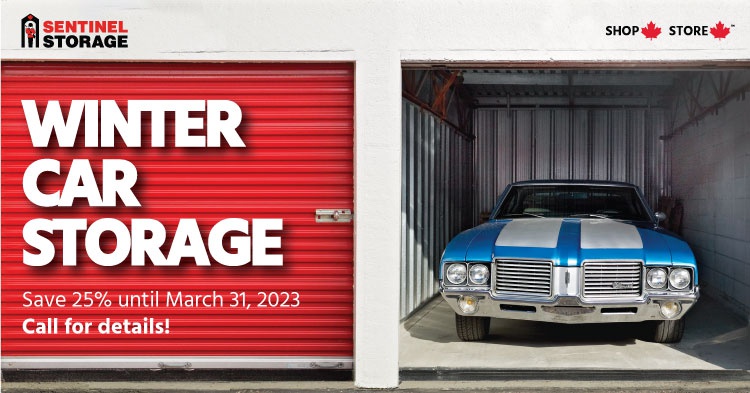 Winter Car Storage Special
Our heated storage facilities are a great way for you to store your car or vehicle during the harsh winter months.
Our Winter Car Storage Special is revved up and ready to save you money. Winter car storage doesn't have to be expensive and we can help you save, while protecting your investment!
Simply let us know you are storing your car for winter at the time of rental and receive that cool Winter Car Storage discount.
Winter Car Storage Promotions
If you want to store your vehicle during the winter and save money, look no further. Our car storage promotion saves you:
25% of the listed cycle price
Valid on unit sizes 10x20 & 10x10
Valid on New Leases
Savings continue until March 31st, 2023
Offer runs until December 31st 2022
Some exceptions apply*, our winter car storage promotion is only available for a limited time each year!
* Customers save 25% off the cycle cost until March 31st, 2023. After March 31st 2023, the discount will no longer apply and the full price will be charged per cycle going forward. One promotion per person, valid on new leases only. Offer runs until December 31st 2022.